Interinvestments Realty is a full-service real estate company. Our prestigious platform serves realtors with an entrepreneurial mindset.
Trainings
Daily Classes and Seminars:
Beginning a Career
Dialing for Dollars
Closing and Handling Objections Techniques
Ninja Selling
How to Handle a Resale Contract and Forms
Rental Contract and Forms
How to Sell your Property Successfully in Today's Market
Selling Developer Inventory
HUD Homes Program
How to Qualify an Investment Property
Personal Workshop for Investors & ROI
Dotloop & Form Simplicity
Matrix, iMapp, RPR
Social Media Marketing, Mass E-mail, & Blogging
Basic Financing, FHA, Fannie Mae, and Jumbo Loans, Affordable Housing Programs
Pre-qualifying Buyers
Reading Credit Reports and Tax Returns
Understanding the Closing Statements
Everything you need to know on FIRPTA
1031 Exchange Seminars
Mentorship & Guidance
The Right Platform for Agents
Daily Training & Mentoring
One on One Coaching
Specializing in New Home Market
Work with Foreign Buyers & Investors
Intranet System with Agent Sites
Database Management
Mobile Marketing Tools
Hot Spot Lead Generators
Highest Commissions in the Industry!
The Right Formula for Success.
Our business plan integrates the right training and technology that empowers our Realtor Associates to maximize their capabilities and opportunities.
Gain Access
Brokers, Managers and Coaches are Always Available
Full service professional facilities
Career programs and seminars
Guidance
Training
Marketing
Constant recruiting
International referrals
Recognition
Someone who cares
Marketing
Bringing Life to all your Promotions
Our Associates have exclusive access to one of the most complete in-house marketing department available in the real estate industry.
HD Video Production
Drone Footage
Professional Photography
Graphic Design
Social Media Marketing
Direct Mailing Services
New Home Sales
Our Relationship with Developer and Home builders gives us the Edge in the Marketplace
Easier Sale
Access to Inventory
Higher Commissions
Multi-Unit Opportunities
Support from the Sales Office
Developer Warranty
No Inspection or Title Problems
Our relationship with developers and homebuilders gives you an advantage in the marketplace.
We have developed the Affiliate Broker Referral Network, a dynamic network of foreign brokers in more than 11 countries. We have assisted thousands of international buyers acquire their second homes or investment properties in South Florida. We invite you to participate and connect to the world!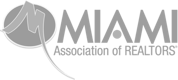 Complete the form below and our team will be in contact with you.