At Interinvestments, we are committed to guiding you as you determine your needs, select properties, and build a diversified portfolio for long-term vision.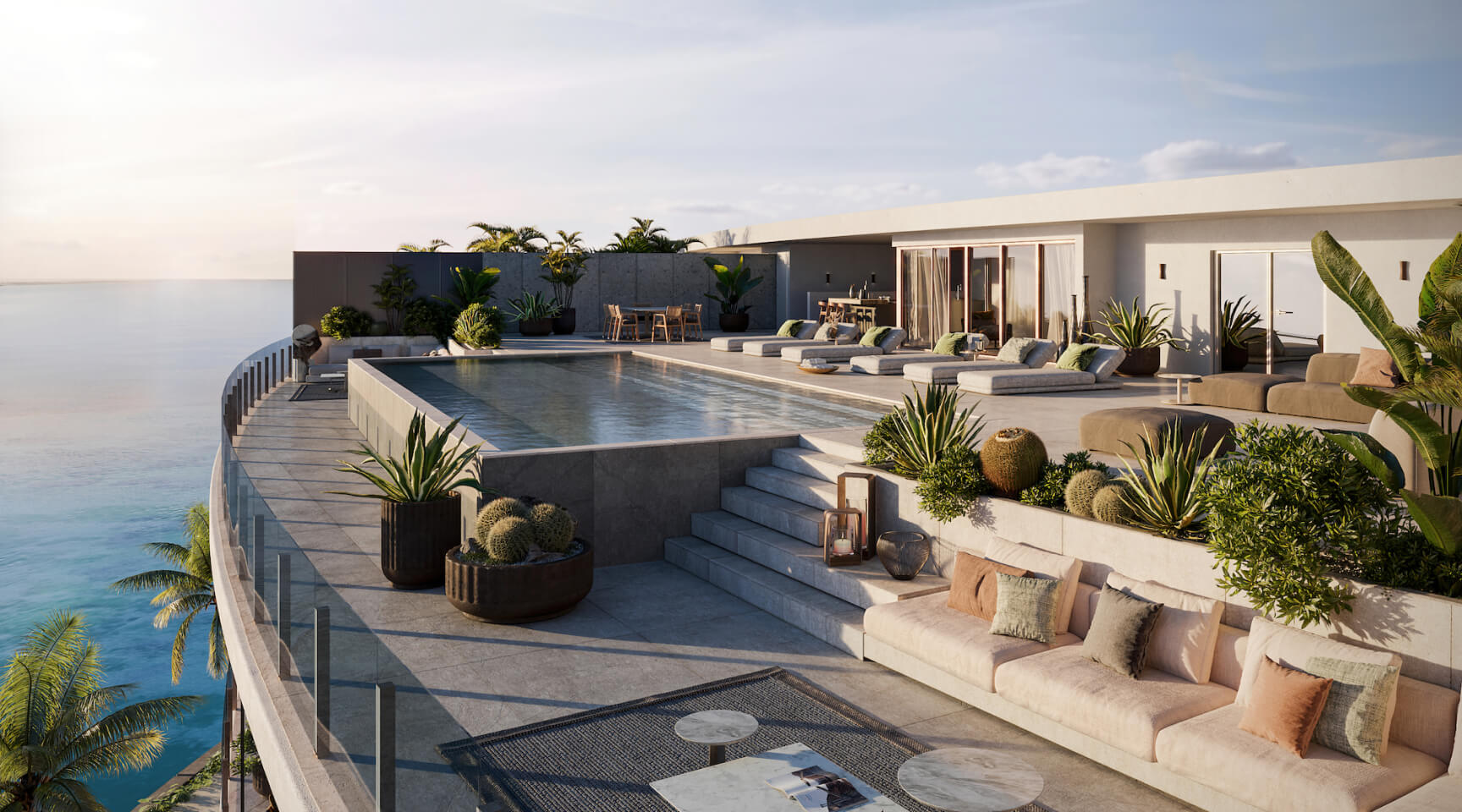 Real estate investment is an excellent way to grow wealth and prosperity.
South Florida is our community, and we know it well. In a changing market, an ongoing relationship with industry experts keeps you informed as it fluctuates.
Based on our experience and expertise, our team of local professionals guides every aspect of your home selection, design, and management.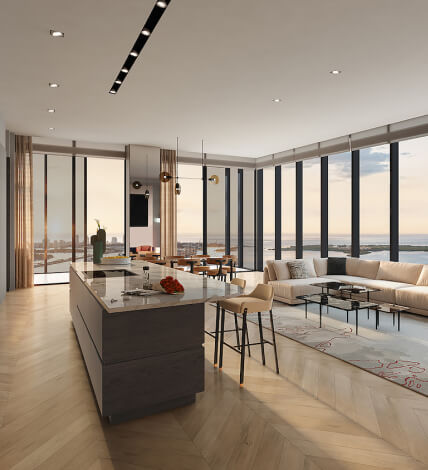 In our 30 years of experience in South Florida, we are community experts.
As a family-owned business, we value building long-lasting relationships and keeping you inspired throughout the process. You have a vision, and we are invested in helping you achieve it.
Rest assured, we understand the market cycles and will guide you through the common concerns.

Explore our neighborhoods
Coconut Grove
Enjoy Miami's Sailing Capital: Coconut Grove! Also known colloquially as The Grove. It's the oldest continuously inhabiting neighborhood of Miami in Miami-Dade County, Florida. The Grove is home to an eclectic mix of residents, restaurants, open-air cafes, shops, hotels and businesses. Coconut Grove is a vibrant culturally rich neighborhood that often marches to its own bohemian vibes… Housing marvelous places, such as Vizcaya Museum and Gardens and it lost stories, the Coconut Grove Playhouse, and the Barnacle Historic State Park, among others is part of The Grove, which its also famous for their galleries and well-known parades.
Visit Coconut Grove today and you'll find several sailings, boating and yachting haunts all within walking distance from each other. The grove also regularly hosts a series of world-class Regattas and Sailing events, including Columbus Day Regatta, The Orange Bowl Regatta and Miami Sailing Week.
Sunny Isles
Beautiful Sunny Isles Beach was incorporated in 1997 as "The City on Sun and Sea." Sunny Isles Beach is Florida's Rivera. Walk along its 2 miles of sparkling white-sand beaches to see opulent condominiums, luxurious oceanfront cabanas that are perfect a family getaway or romantic trip of two. Lined by the Atlantic Ocean on the east and the Intercoastal Waterway on the west, Sunny Isles Beach is connected to the Miami mainland by the William Lehman Causeway and NE 163rd Street Bridge. It runs along Collins Avenue/A1A from the Northern end of Haulover Park to 195th Street.
Sunny Isles Beach has lavished resorts that line the Beach, among them: Trump International Beach Resort, Sole Miami, Acqualina Resort & Residences on the Beach and more.
Bal Harbor
The "Bal" in Bal Harbour is a mashup honoring the two blue attractions at the end of the Island Biscayne Bay and Atlantic Ocean. Bal Harbour was developed in the 1950 as a tiny village build on reclaimed swampland to lure vacationers to beachfront hotels. In 1947 the Church by the Sea was built. In 1948, the Beach Club, and its restaurant operated by Howard Johnson's Hotels. In 1949, a new bridge was started over Baker Haulover. Hotels started to populate the beach but later imploded in 2007 to build a set of condos and luxury apart-hotels as the St. Regis.
For generations, Bal Harbour Village has drawn visitors seeking the best that Miami has to offer, in atmosphere that's contemporary, luxurious and serene. Discover everything the Village has to offer, starting by Bal Harbour Shops in the shopping mall, it's unique!
Downtown Miami
Explore the next Miami, it's growing tall in Downtown! Downtown Miami is now buzzing with after work activities as remote house working options are in decadence. Developers have long seen trying to respond to a need for more housing in proximity to jobs. Downtown Miami ranks fifth in the Nation for fast-growing downtown living by the number of apartments and condominiums built. Find the new rhythm in downtown Miami and look up to see the skyscrapers that continue to multiply, all is up, and the coming neighborhood is the epicenter in the Miami's heart. Rising new modern developments offering exclusive commercial and residential spaces, the new Central Business District (CBD) (Known to natives as downtown Miami) is a mecca for post-millennium!
Brickell
Brickell is the City of Miami Financial Center, where glittering business towers and luxury condos towers rise over Biscayne Bay. Rooftop bars and surf'n'turf grills cater to the banking and business crowd, while art galleries and fashionable boutiques in Brickell City Centre attract chic locals. The Brickell Avenue Bridge spans the Miami River and has views of waterfront Miami Circle Park and archeological site.
While many businesses still call downtown Miami home, as business interest, in the area grew Miami Business District of spread south across the Miami River into Brickell, where is today the city's primary center of Business and Miami's Financial District.
Coral Gables
Coral Gables, officially City of Coral Gables is dubbed "The City Beautiful," known for its tree-liner boulevards. Ivy-covered mansions and historical landmarks such as the world-famous Biltmore Hotel and the Venetian Pool, built in the 1920s. Coral Gables is centrally located close to Port Miami, Miami International Airport, Miami Beach and other destinations. Within Coral Gables one finds the shopping and dining paradise of Miracle Mile, Tropical Botanic Garden and the University of Miami.
Coral Gables is also known for colorful arts, culture scene and beautiful architecture, and festivals for all ages. It features family-friendly vibes, great food and opportunities for local boutique shopping. People stroll down a variety of galleries, theaters, historical sites and malls.
Miami Beach
Miami Beach is a South Florida island city, connected by bridges to mainland Miami. Wide beaches stretch from North Shore Open Space Park, past palm-lined Lummus Park to South Pointe Park. The southern end, South Beach is known for its international cachet with models and celebrities, and its early-20th-century architecture in the Art Deco Historic district with pastel-colored buildings, especially on Ocean Drive.
White-sandy beaches, turquoise waters and over-the-top cultural scene, Miami Beach attracts millions of visitors to its world-famous shores each year. Boasting some of the best examples of Art-Deco and MiMo architecture. The 7-mile island also offers many of the finest dining experience anywhere, 44 public parks, two public golf courses, two tennis centers.
Key Biscayne
Key Biscayne is a Florida town on a barrier island (which are coastal landforms, type of dune system that are exceptionally flat or lumpy areas of sand that are formed by waves and tidal action parallel to the mainland coast) across the Rickenbacker Causeway from Miami. It lies between 2 large parks, Crandon Park and Bill Baggs Cape Florida State Park, each with long, sheltered beaches, mangroves and tropical forest inhabited by birdlife, butterflies and loggerhead turtles. The latter park is home to the 19th century Cape Florida Lighthouse!
Aventura
Aventura is a planned, suburban city in northeastern Miami-Dade County, Florida. 17 miles north of the City of Miami and part of the Miami Metropolitan area. The city is especially well-known for Aventura Mall, the 5th largest mall in the US, by total square feet of retail space and the largest mall in Florida. The City name is from the Spanish word for "adventure," and was named "Aventura" after developers of the original group of condominiums in the area, remarked: "what an adventure this is going to be."
Today, this clean, upscale community of over 36,000 residents is one of the most sought-after places to live in the Miami area, attracts by its super-convenient location, tranquil atmosphere, and proximity to gorgeous beaches, ample parks and a wide variety of real estate options.
Pinecrest
Pinecrest is a suburban village in Greater Miami and Miami Beach, Miami-Dade, Florida. The village was incorporated on March 12, 1996. In the 1930, the area growth began to evolve around one of the first tourist attractions established in the Miami vicinity- Parrot Jungle and Gardens. But it was the peculiarity of their mansions, Ranch-style homes with lavish acres of land, which attracted their residents. Today, the former Parrot Jungle attraction has turned into community parks. Pinecrest Gardens has been described as the "Crown Jewel" of the village's park system, where concerts, art shows and other events are held year-round. Pinecrest is located at the northeast of Fairchild Tropical Botanic Gardens and Harley Mathison County Preserve that is a direct escape to the sea on Biscayne Bay.
According to Forbes, the Zip Code 33156 that encompassed most of the village, has been consistently ranked as one of the most expensive in USA, asmost of their residents are in the high economic scale, mostly younger owners and their family, university and collage graduates. It takes a village to grow a garden!
Tell us a little bit about yourself and how we can help.